Charcuterie boards and infused roasted garlic oil - even infused garlic oil served on charcuterie boards - have been all the rage in recent years. We aren't throwing any stones at roasted garlic oil here, but this Sage and Roasted Green Chile Oil recipe elevates the tried and true classic with a depth and complexity that simply can't be beat! Keep reading to find out more about the ingredients or hit Jump to Recipe to try it. 
Extra virgin olive oil is one of the least processed, and therefore healthiest, cooking oils available. Containing a heavy dose of antioxidants, Vitamins E and K, and a high monounsaturated fat content, extra virgin olive oil has been linked to many health benefits, including improved heart health. 
The sage used in this recipe is an homage to the status of the plant as one of the four herbs revered as sacred to Native Americans. Explore more about the medicinal properties and ceremonial and spiritual uses of sage throughout history here.
The chiltepin is commonly referred to as the "mother" of all peppers by those in North America, because it is the only variant of Capsicum annum (the botanical name for cultivated chile peppers) that is native to the United States. Chile peppers of all kinds are now grown in nearly every country, and commonly used in dishes across the globe. The Native Pueblo Indians of the Southwest and the Toltec Indians of Mexico facilitated the adoption of chili peppers by Native Americans. 
A chile's heat intensity is measured in Scoville heat units, or SHU. Chiltepin packs a punch 4-6x more powerful than a jalapeño with an SHU of between 50-100,000. Due to this and their low nutritional value, chile peppers have been primarily used as a way to add flavor to Indigenous sourced food and drinks throughout history.
Consider your heat tolerance and adjust our Green Chili Sage Oil recipe according to your preference. We recommend using Pueblo, hatch, or Anaheim chiles in this recipe. For your reference, the standard jalapeño pepper measures between 2,500 and 8,000 Scoville heat units. The Pueblo pepper has an SHU ranging between 5-20,000, making it the hottest of the peppers we've recommended. Hatch chiles are milder than a jalapeño, with an SHU between 0-7,000. The Anaheim pepper is a great option for those that want the flavor of a hatch chile with less heat.
For this recipe, we've chosen ingredients that will complement many Indigenous food sources still popular today. Use this oil to sear meat and sauté vegetables, or drizzle it over soup or pasta to give any meal a flavorful kick. Better yet, serve it with toasted bread at your next dinner party for an easy, sure to impress appetizer. To shop the ingredients, visit the Tocabe Marketplace, where you can directly support Indigenous communities when you buy Native American food!
Green Chili Sage Oil Recipe
A traditional Native American dish made from blue corn meal, juniper ash, and spices that will tantalize your taste buds and nourish your body
Preparation Time : 15 minutes
Cooking Time : 15 minutes
NOTE: However, the process can be completed faster with the use of pre-roasted, frozen, or canned chilis
CAUTION: Refrigerate and use within 7 days for best taste and quality.

Click here for instructions on how to preserve infused oils safely.
DIRECTIONS : 
Begin by roasting the green chili pepper. We recommend doing this on a hot grill but you could also accomplish this in the oven using the broiler or on a gas range stove top. Whichever method you choose, keep a watchful eye on the blistering of the chili skin. Rotate the chili as needed until all sides have developed an even char.

Once chili is done place in a container with a lid and allow to steam until tender.

While the chili rests, blanch 4 oz of fresh sage in boiling water for 45 seconds.

Pull out the sage leaves and shock them in an ice bath.

Once sage has cooled, squeeze out any excess water from the leaves and place them in a blender.

Peel and deseed your rested chili pepper and add to the blender.

Add 12 oz Seka Hills olive oil to the blender and blend until all materials are well broken down. (Note: If the mixture is too thick, slowly add additional oil until desired consistency is reached.

The green chili oil

should be slightly thicker that the olive oil was initially.)

Pour oil into a fine mesh strainer and sift out all remaining materials.

Enjoy this flavorful oil with game meat, drizzled on soup, as a salad dressing or cooking oil!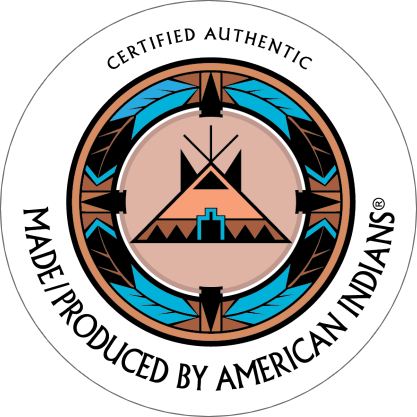 About theTocabe Marketplace

Our philosophy is Native first, local second. We source the right products from the right people. To us, ingredients don't just make the food, they tell the story behind it.
Accessibility to high-quality, healthy Native and Indigenous ingredients is extremely limited based on location. Tocabe's Indigenous Marketplace is simplifying the supply chain and making regional cuisine locally accessible by connecting you to Native and Indigenous ingredients with just the click of a button.
By shopping at our Indigenous Marketplace, you're participating in food sovereignty and supporting Indigenous farmers, ranchers, and caretakers across the nation, making an impact in our communities. So, shop our marketplace today. And in the meantime, learn how to create Tocabe's pancake recipe with Native-produced, wholesome ingredients that also make a difference.