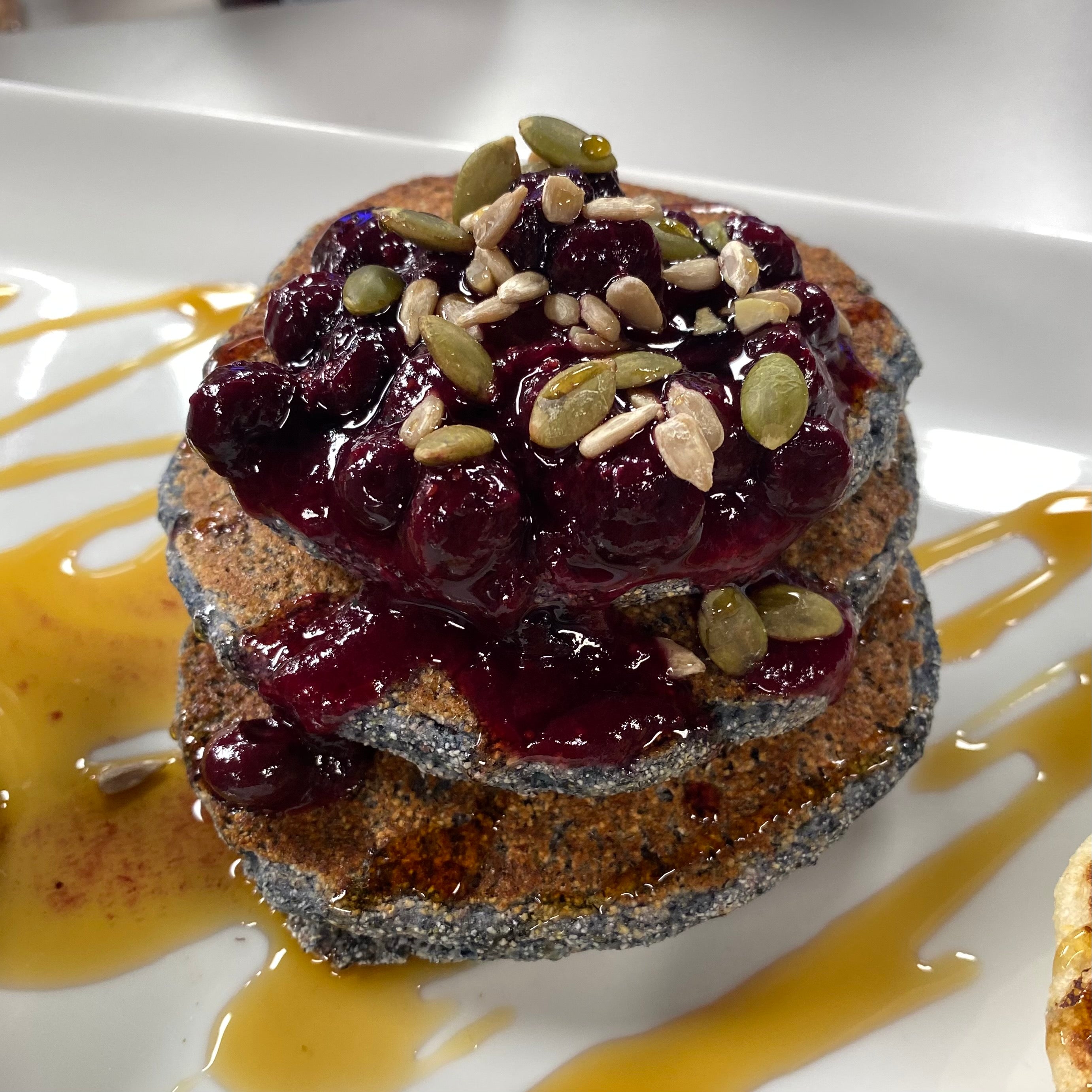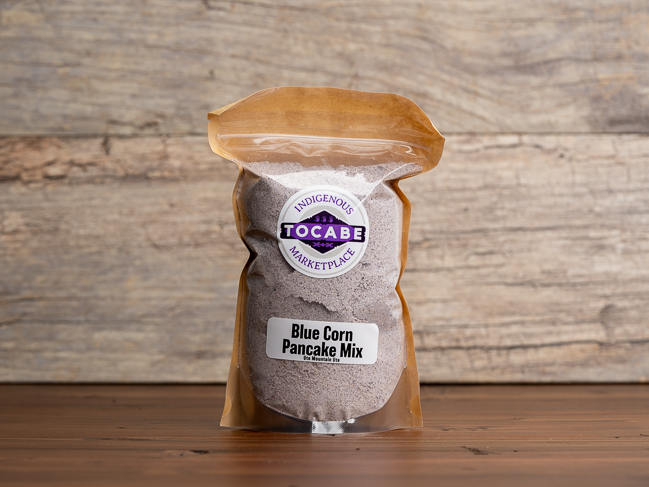 Blue Corn Pancake Mix - 20oz
Cooking Method
Blue Corn Pancakes:
Makes 10-12 four-inch Pancakes
Make sure to read all steps prior to beginning recipe.
2 cups Blue corn mix
1 Large egg
1.5 cup Milk, more depending on thickness (we prefer almond or oat but use liquid of your choice i.e. Whole milk, buttermilk, etc.)
Process:
Start by placing corn mixture into medium size mixing bowl. Spread corn mix out as to make a crater in the middle for wet ingredients.

In a separate small bowl whisk together egg and desired liquid. After thoroughly mixed slowly pour into the center of the bowl containing corn mixture.

Gently whisk together wet and dry ingredients until thoroughly mixed and set aside.

Allow the mixture to sit for at least 20 minutes allowing corn to fully hydrate.

After about 15 minutes of allowing the batter to rest turn a flat heavy bottom pan onto a medium heat. For instance griddle, cast iron pan, etc.

Allow pan to thoroughly warm before adding any batter. You can test the temperature by adding a small amount of batter to the pan.

Once pan is hot make sure to lightly grease as to keep cake from sticking. Pan spray is the most convenient but you can easily use another oil lightly covering the pan surface.

Once pan is greased and hot slowly add desired batter to pan in small circles evenly spreading to an even thickness. Batter will begin to bubble slightly on top similar to flour pancake. (Note: Batter will be slightly thicker than normal pancake. If you feel it is too thick add small amounts of liquid until desired consistence.)

When cake has cooked halfway through flip and allow to finish on second side.

Repeat this process until all cakes are cooked.

Serve stacked with

honey

,

maple syrup

, or fresh berries
Yum!
Our family loves them better than our gluten free flour pancake mix!
No instructions.
I'm very excited to try it, but it came without instructions.
Amazing!
These are a delicious and easy breakfast! My toddler loves the fun of eating "purple pancakes" and I'm glad they're getting nutrition too! These were great with whole milk, but I think will be even better with a creamy cashew milk. Stocking up on this batter so we always have it on hand.
Hi Elizabeth, thank you so much for your great review! We are thrilled that you and your family are loving our blue corn pancake mix. Great idea about the cashew milk!
With Gratitude, Team Tocabe
Blue Corn Pancake Mix - 20oz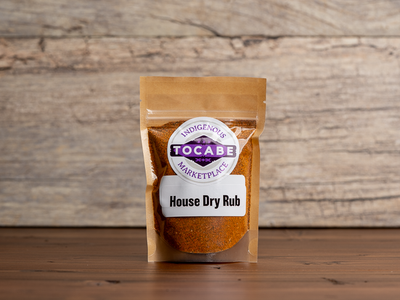 Classic meat seasonings are a combination of herbs and spices that have been dried to use all yea...
$5.00 each
Grown and harvested by Ramona Farms in Sacaton, Arizona, a community on the Gila River reservatio...
$10.00 each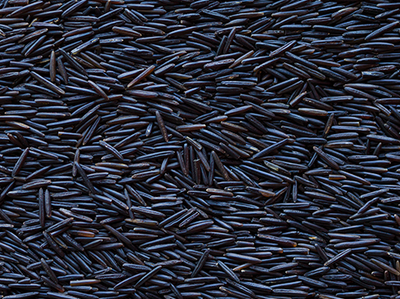 Technically an aquatic grass, wild rice isn't actually rice. Studies have shown that wild rice is...
$9.50 each