Wozupi Maple Syrup - 32oz
Generations of experts have produced Wozupi Tribal Gardens' Grade A Maple Syrup, tapped from Minnesota's sugar bush forest. Owned and operated by the Shakopee Mdewakanton Sioux Community, a self-governing Dakota tribal government in the Minneapolis/St. Paul area, Wozupi Tribal Gardens opened in 2010. The organization's name, "Wozupi," translates to "garden" in the Dakota language, symbolizing their commitment to being an eco-friendly business and providing jobs.
wonderful earthy flavor on cornbread and sweet potatoes
I think I've added this maple syrup to everything I've cooked since it arrived- it has a rich, earthy flavor and is sweet but not too sweet. Especially good on cornbread made with your blue corn flour. As I write this, I have just added butter and maple syrup on a couple of roasted sweet potatoes for my lunch- oh, yum! Also a great value for the amount of syrup- thanks for such a wonderful product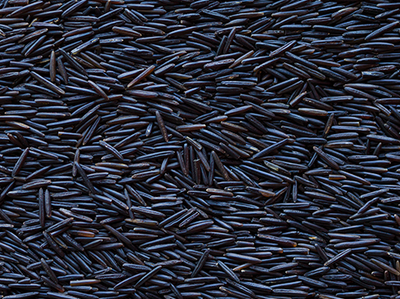 Technically an aquatic grass, wild rice isn't actually rice. Studies have shown that wild rice is...
$9.50 each
Canadian Lake Harvest Wild Rice comes from marshlands and wetlands and is still harvested in the ...
$13.00 each
Grown and harvested by Ramona Farms in Sacaton, Arizona, a community on the Gila River reservatio...
$10.00 each