Red Lake Nation Quick Cook Wild Rice - 16 oz
An Indigenous food you need to add to your home pantry immediately. Harvested from the Red Lake Nation in Minnesota, this cultivated wild rice is vibrant in color, full of nutty flavor, and packed with protein, making it a nutritious alternative to other rices. Each Red Lake Nation Quick Cook Wild Rice grain is perforated, allowing it to absorb water quickly, cutting your cooking time in half without sacrificing any of its delicious flavor. Red Lake Nation Quick Cook Wild Rice is the perfect complement to any meal.

Try cooking this wild rice with tepary beans. We'll teach you how!

Learn more about Wild Rice
Cooking Method
Quick Cook Wild Rice
Begin by rinsing 2 cups of rice well under cold water. After rice has been thoroughly rinsed add to a small stock pot with 4 cups of cold water. Bring water to a boil then cover and turn down to a simmer. Check rice every 5 minutes for doneness and desired texture. Note: This will not be similar to white or brown rice where all water is fully absorbed. Once rice has reached the desired texture, remove from heat and drain off any excess water.
We prefer a light fluffy rice but with a bit of bite remaining for texture. Remember shorter cook time for tougher rice, longer cook time for softer chewy texture.
Use in your favorite recipes, get creative and enjoy cooking delicious food!
Red Lake Nation Quick Cook Wild Rice - 16 oz
Best shirt and rice!
My husband loves the frybread shirt! Your wild rice is delicious! Please open a store in Dallas! Recipe cards are so helpful.
Thanks so much for the kind review, Karen! We're thrilled to hear you're happy with your order :)
With Gratitude, Team Tocabe
Red Lake Nation Black wild rice
Wonderful!! Arrived fresh and on time…we had no idea that rice could be so satisfying! Thank you!🙏🏼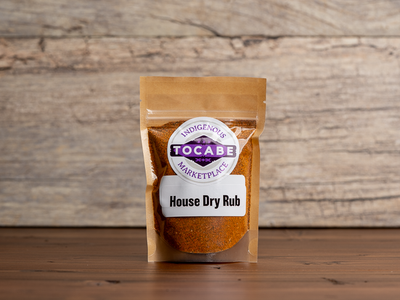 Classic meat seasonings are a combination of herbs and spices that have been dried to use all yea...
$5.00 each
Grown and harvested by Ramona Farms in Sacaton, Arizona, a community on the Gila River reservatio...
$10.00 each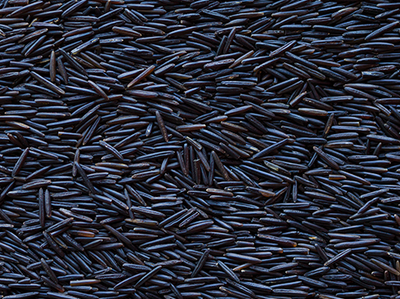 Technically an aquatic grass, wild rice isn't actually rice. Studies have shown that wild rice is...
$9.50 each