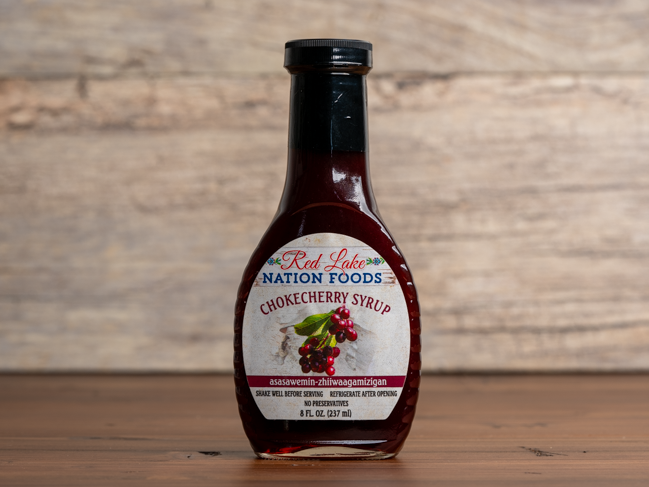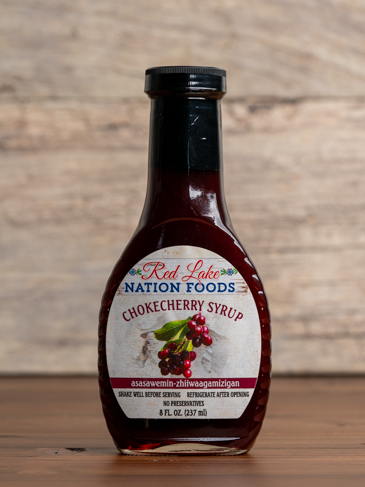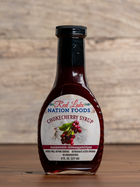 Red Lake Nation Wild Chokecherry Syrup
Native to North America, the roots, bark, and berries of the Chokecherry Tree have been used not only as a food source, but for medicinal uses throughout history. This fruit was often made into syrup, or used to make tea by American Indian tribes.

Red Lake Nation Wild Chokeberry Syrup is harvested by hand in northern Minnesota and made into syrup in small batches.

For a sweet treat with historical roots, add Wild Chokeberry Syrup to your Indigenous food pantry. Slightly more tart than a traditional cherry, our chokecherry syrup pairs well with waffles, pancakes, or even drizzled over ice cream!

Best chokecherry syrup on the WEB.
Excellent taste and the best price!!
Wonderful gift!
I bought chokecherry syrup and pancake mix for a friend's birthday. I love your mission and will continue to buy as many products as I can.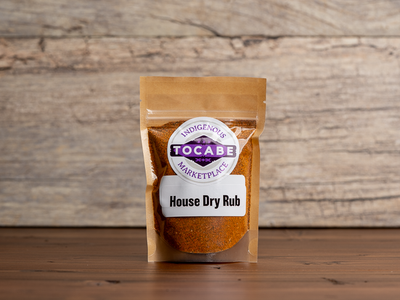 Classic meat seasonings are a combination of herbs and spices that have been dried to use all yea...
$5.00 each
Grown and harvested by Ramona Farms in Sacaton, Arizona, a community on the Gila River reservatio...
$10.00 each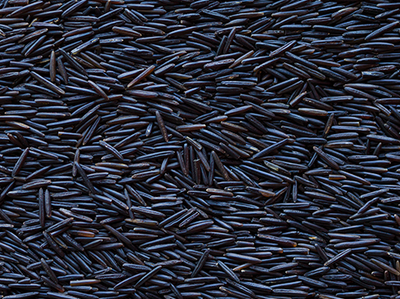 Technically an aquatic grass, wild rice isn't actually rice. Studies have shown that wild rice is...
$9.50 each