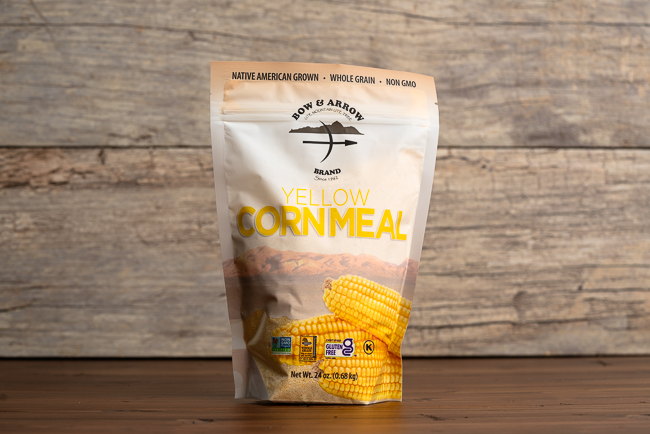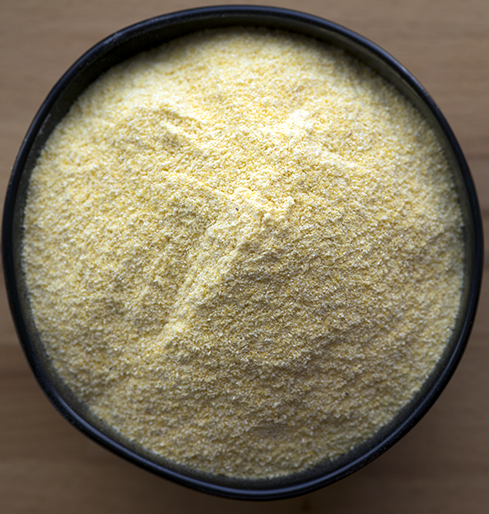 Bow & Arrow Yellow Cornmeal - 24 oz
Ute Mountain Farm & Ranch is located along the Utah/Colorado border at the base of Ute Mountain. The farm has their own mill that is solely used for corn, never wheat, which makes Ute Mountain Yellow Cornmeal non-GMO, gluten free, and kosher. In growing, harvesting, and milling their own crops, Ute Mountain consistently produces pure, quality products.

Made from ground yellow corn, Ute Mountain Yellow Cornmeal has a subtle sweetness and classic corn flavor that is perfect for making pancakes and waffles, breads, adding a crust to meat and vegetables, and much more!

Weight: 24 oz
I hated cornbread-until I used this cornmeal
I used this cornmeal to make the cornbread recipe out of The Mitsitam Cafe Cookbook: Recipes from the Smithsonian National Museum of the American Indian by Richard Hetzler. I used to hate cornbread, but this cornmeal made the cornbread recipe so delicious! I legitimately think this cornmeal is better than anything bought in stores. It tastes better, and I appreciate that not only am I supporting a Native owned business, but I'm also contributing to Tocabe's mission of giving back to Native communities. I definitely recommend this product, and will be buying more in the future.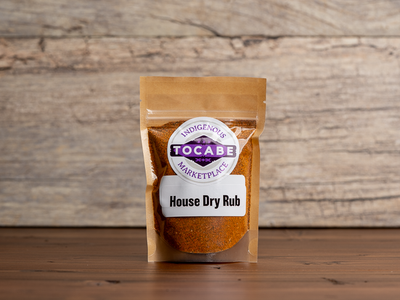 Classic meat seasonings are a combination of herbs and spices that have been dried to use all yea...
$5.00 each
Grown and harvested by Ramona Farms in Sacaton, Arizona, a community on the Gila River reservatio...
$10.00 each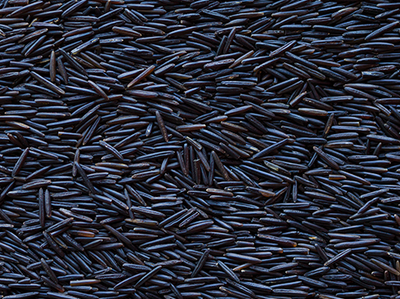 Technically an aquatic grass, wild rice isn't actually rice. Studies have shown that wild rice is...
$9.50 each