Ute Mountain Blue Corn Mush - 20 oz
Blue corn, and blue corn mush, is known to be a staple in the diets of Native Americans, both today and historically. Traditionally, blue corn is ground into a fine cornmeal, roasted, and combined with culinary ash and water to make blue corn mush. The addition of culinary ash, usually cedar or juniper, not only adds complexity to the flavor of the cornmeal, but transforms the corn into a highly nutritious food source through a process called nixtamalization. The ash serves as an alkali agent that helps to soften the tough outer shell of the kernels and in turn, boosts the amount of absorbable calcium, niacin, and Vitamin B3 in the corn.

Blue corn mush is served hot and is similar in texture to Cream-of-Wheat or oatmeal. This hand-blended Ute Mountain blue corn mush is grown, harvested, milled, and grown by Ute Mountain Ute Farm and Ranch. This product contains juniper ash, smoked sea salt, and maple sugar. Serve it as is for a savory treat or add nuts, berries, and honey for a quick meal!

Weight: 20 oz
Cooking Method
Blue Corn Mush:
Enough for 4 small bowls
Make sure to read all steps prior to beginning recipe.
1 Cup Corn Mix
4 Cups water
Process:
Start by placing 4 cups of cold water into small stock pot. Place on stove and turn on to high heat.

When the water reaches boiling point turn heat to medium and let simmer.

Begin to slowly add 1 cup of blue corn mix while continuously whisking as to keep corn from clumping. (Note: take your time with this step)

After all corn has been added to water turn down to medium low heat and allow to slowly thicken for several minutes while periodically whisking as to not burn.

When blue corn has reached the desired thickness, turn off and remove from heat. (Note: Mush will thicken further after heat is off so stopping earlier is better. You can always cook further if necessary)

Serve in a bowl with honey, maple syrup, fresh berries, nuts or seeds. Get creative!
Thank you so much for your review, and sharing your photo, Andrea! That looks AMAZING :)
With Gratitude, Team Tocabe
Ute Mountain Blue Corn Mush - 20 oz
Excellent quality
I mix this with cocoa for a delicious hot morning drink. The mixture is perfect.
Blue Corn Mush
My Mother likes it. Thank you.
Best Blue Corn Atole Ever!
This is Blue Corn Atole is Divine! The best I have ever tasted! Thank you. It feels even better to support the Ute Nation as I eat it!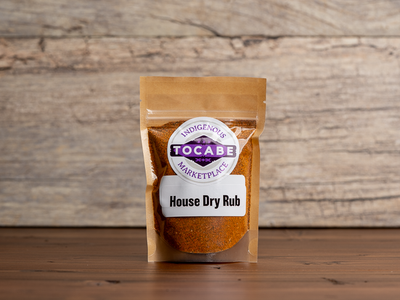 Classic meat seasonings are a combination of herbs and spices that have been dried to use all yea...
$5.00 each
Grown and harvested by Ramona Farms in Sacaton, Arizona, a community on the Gila River reservatio...
$10.00 each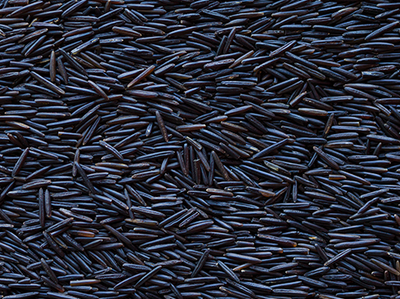 Technically an aquatic grass, wild rice isn't actually rice. Studies have shown that wild rice is...
$9.50 each