Navajo Roasted Blue Corn Mush - 20 oz
Our hand-blended Navajo Blue Corn Mush is a pantry staple. The blue corn is ground into a fine cornmeal, roasted, and combined with juniper ash and water. The addition of juniper ash not only boosts the flavor of the cornmeal but transforms the corn into a highly nutritional food source. Juniper ash helps to soften the outer shell of the corn and in turn, increases the amount of calcium niacin and Vitamin B3 that can be absorbed. Blue corn mush is served hot and is similar in texture to oatmeal. Serve it as is or add nuts, berries, and honey for extra flavor.
| | |
| --- | --- |
| Ingredients | Blue cornmeal, juniper ash, smoked sea salt, and maple sugar |
Cooking Method
Blue Corn Mush:
Enough for 4 small bowls
Make sure to read all steps prior to beginning recipe.
1 Cup Corn Mix
4 Cups water
Process:
Start by placing 4 cups of cold water into small stock pot. Place on stove and turn on to high heat.

When the water reaches boiling point turn heat to medium and let simmer.

Begin to slowly add 1 cup of blue corn mix while continuously whisking as to keep corn from clumping. (Note: take your time with this step)

After all corn has been added to water turn down to medium low heat and allow to slowly thicken for several minutes while periodically whisking as to not burn.

When blue corn has reached the desired thickness, turn off and remove from heat. (Note: Mush will thicken further after heat is off so stopping earlier is better. You can always cook further if necessary)

Serve in a bowl with honey, maple syrup, fresh berries, nuts or seeds. Get creative!
A surprisingly healthy find
I bought this product in an attempt to alter the microbiome in my gut. After 2 years of Covid Long Haul, one of the lingering symptoms was a gut that was causing many problems. It was suggested that I try the blue corn mush to clear out left over bacterias, wreaking havoc. I've ingested it once a week since I received it and it is working exactly how I had hoped. It really is a great product and well surpasses the pharma factory the docs had me on. DAV
Shipped fast!!!!!
I love that this order came with optional instructions on how to cook the blue corn. I know how my people make blue corn in MI, but I want to note that I really enjoyed the fact that other Indigenous people who may not have this exposure still have the possibility to make blue corn mush.
Love this so much
This makes such a delicious and comforting breakfast! I was so, so happy to see it become available again— I ordered two bags immediately!
So good!
I love this blue corn mush. It's so easy to make, and so warming and filling. Great product.
Yummy
So good, fresh ingredients. Great way to start the morning!!!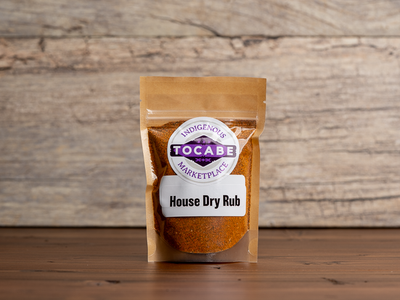 Classic meat seasonings are a combination of herbs and spices that have been dried to use all yea...
$5.00 each
Grown and harvested by Ramona Farms in Sacaton, Arizona, a community on the Gila River reservatio...
$10.00 each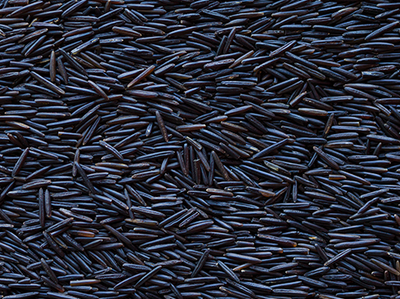 Technically an aquatic grass, wild rice isn't actually rice. Studies have shown that wild rice is...
$9.50 each