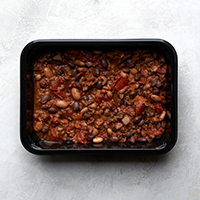 Bison Chipotle Chili
Seasoned ground bison, fire roasted tomatoes, caramelized onions, black beans, and pinto beans, with chipotle chilies slow simmered and ready to enjoy.
Great Chili
This chili was hearty and tasty! It was just the right amount of spice for me. I love how fresh it tasted even when heated from frozen.