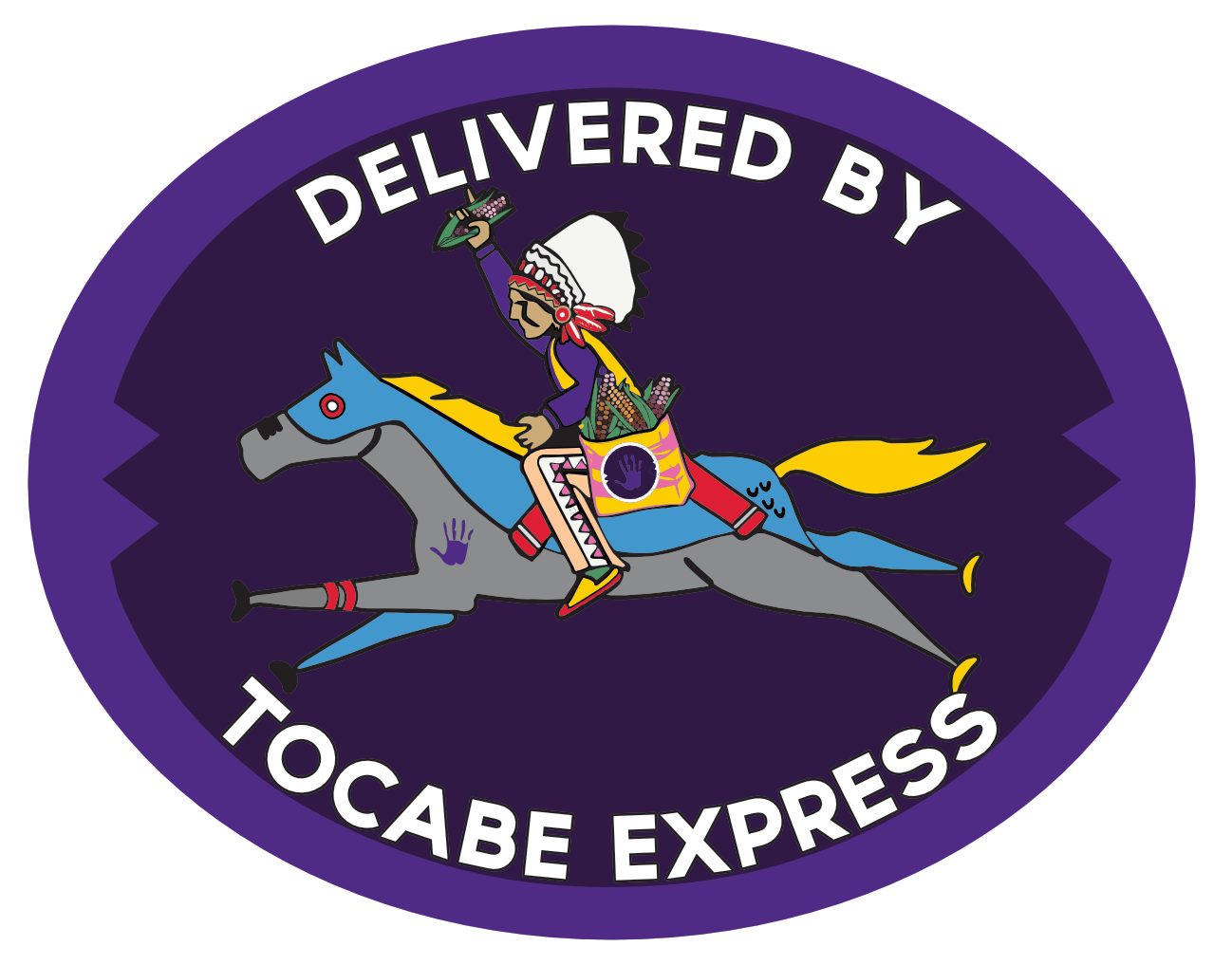 Frequently Asked Questions
If I live locally am I able to pick up my order?
Absolutely, we would love that. We have designated times weekly for order pickups.

Wednesday and Friday from 3 to 5 pm at the North Denver Tocabe restaurant location. Just select "pick-up" at checkout. 


Do you allow returns?
We apologize but we do not accept any returns. If you have issues with you order please contact us at help@tocabe.com
I have a question about a product, how do I reach someone?
When will my items ship?
For dry good shelf stable items we will have your items sent within 2 business days when you place your order.

If you have purchased meat products we will send items out
the following Monday as to provide  the best quality temperature controlled shipping.


Do you use dry ice?
Yes on all frozen products. Please note that dry ice may evaporate during shipping.
What's up with the Tocabe Express?
While developing our pantry and discussing shipping we wanted to make a fun way to send your
order. The Tocabe Express is a tongue in cheek play on the old Pony Express. Our delivery will get your order anywhere in the U.S.
I am a food producer, am I able to partner with you to help distribute my ingredients?
We would love to continue building on this supply chain and are always looking for amazing food
producers. Please reach out to us at themarket@tocabe.com
What is making regional shopping local?
Over the last decade we have developed close relationships with food producers all over the country. We are now able to source these highly desirable ingredients on a larger level to help provide to you. Our pantry helps provide each conscious consumer who demands quality food the ability to support the localities where these ingredients are produced. Shopping for local food is available in most towns and cities nationally but the ingredients we share do not appear in your average farmers market. Our pantry is a farmers market where you support the producers whose wonderful ingredients may not be available in your local community. It may not be your town but your purchases support the efforts of amazing producers helping keep money in their communities.
Can I pick where my donation goes?
If you purchase a predesigned assortment of items you will be able to select who your donation will go to. For instance if you purchase our 12 item essential pantry box you will be able to tell us who you would like your 6 item donation box to go to.
If I do not buy an assorted box do you still donate food items?
Yes we do. For every two items purchased we set aside one item to add into our donation pool.
Who do the food donations go to?
We actively partner with local and national Native organizations
to distribute the food donations.