DIRECTIONS:
Prepare Tepary Beans
Clean and rinse Tepary beans. Place beans into a stock pot with 3 quarts of water. Bring to a boil. Turn off heat and let beans soak for 2 hours. 

Rinse beans thoroughly. Place beans back into a stock pot with another 3 quarts of water.

Cut Onion in half and add to stock pot along with the dried chiles, herbs and garlic. Cook on low for 8 to 10 hrs. Add water as necessary. To finish, remove bay leaves and epazote. Season to taste.
Prepare Grain Bowl and Slurry
Dice all vegetables and cook rice. Set aside in each portion. Slurry: In a small bowl combine 2 oz bison stock or vegetable stock, pinch of smoked paprika, pinch of salt, and a pinch of pepper. Whisk and set aside.

Pre-heat sauté pan over medium/high heat with oil. When oil is hot, add red onion and poblanos. Toss ingredients occasionally and lightly salt and pepper.

 When poblanos are soft, but still crisp, add corn and squash. Allow to cook for at least one minute allowing fond (browning) to develop.

Add your preference of Tepary beans and ½ cup of stock slurry or more as needed. Add rice and toss, mixing all ingredients completely. Allow to cook at least 3 minutes until slurry is absorbed into rice.

Turn off heat, then add dried cranberries and mix. Finish by adding scallions.
At Tocabe, every meal tells the story of our American Indian culture through Native-sourced recipes and ingredients. This Wild Rice Grain Bowl with Tepary Beans is simple, fun, and delicious for the whole family, turning breakfast into cherished family time.
Additional Tepary Bean Ingredients
10 oz Brown or White or Black Tepary Beans

3 fresh bay leaves

handful of fresh Epazote

1 large white Onion

3 Garlic Cloves

2 Dried Ancho Chiles

2 Dried Smoked Chipotle Peppers

3 Dried Chile Negros

3 Chile Moritas
Make it at home
Shop Indigenous Ingredients Seen In This Recipe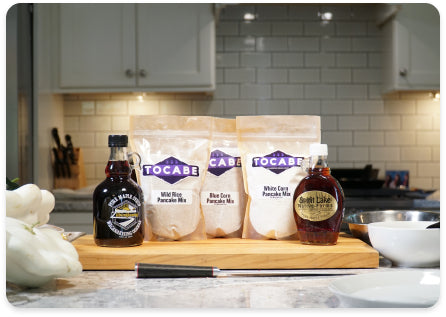 SHOP THE MARKETPLACE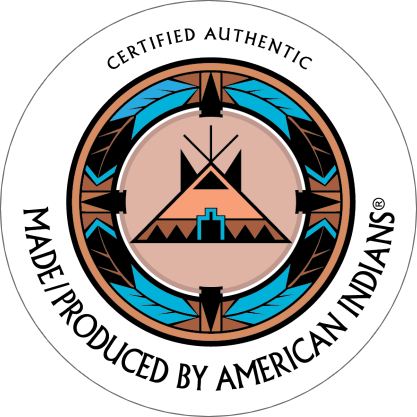 About theTocabe Marketplace

Our philosophy is Native first, local second. We source the right products from the right people. To us, ingredients don't just make the food, they tell the story behind it.
Accessibility to high-quality, healthy Native and Indigenous ingredients is extremely limited based on location. Tocabe's Indigenous Marketplace is simplifying the supply chain and making regional cuisine locally accessible by connecting you to Native and Indigenous ingredients with just the click of a button.
By shopping at our Indigenous Marketplace, you're participating in food sovereignty and supporting Indigenous farmers, ranchers, and caretakers across the nation, making an impact in our communities. So, shop our marketplace today. And in the meantime, learn how to create Tocabe's pancake recipe with Native-produced, wholesome ingredients that also make a difference.