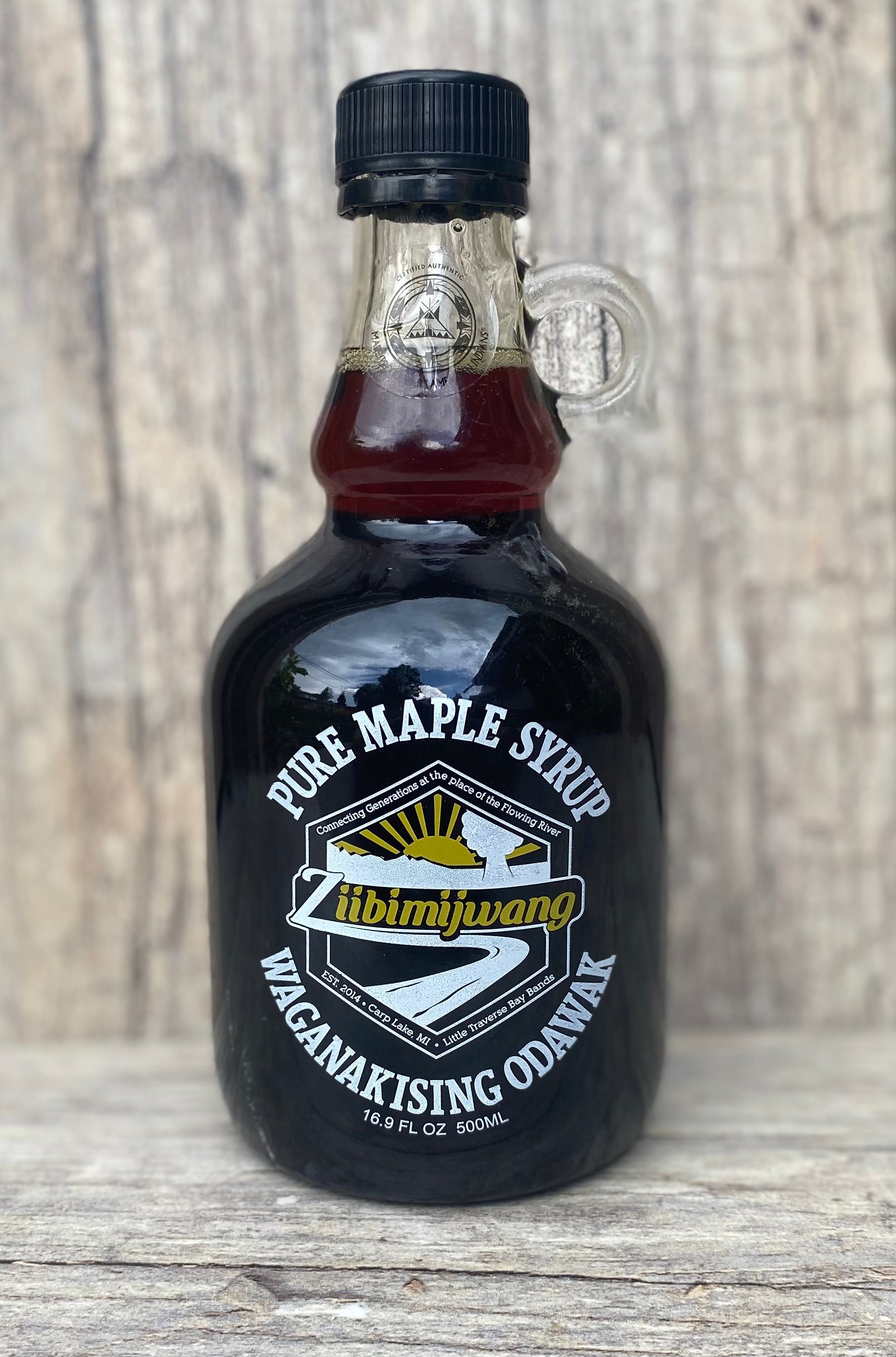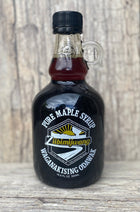 Ziibimijwang Maple Syrup
Ziibimijwang Farm is committed to restoring and preserving the food culture of the Odawa community. At the heart of that, is Ziibimijwang maple syrup. 
The Indigenous method for collecting sap is to cut into the tree and add a wedge to help the sap to drip out. It's collected in a basket and then boiled to make maple syrup. At Ziibimikwang, this is still the process today. 

Maple syrup is perfect with blue corn pancakes — as you'll find in this recipe — and can also be used as a glaze for meats or to sweeten bitter drinks and medicines.
Size: 500 ml
Absolutely delicious! Do yourself a favor and treat yourself to this beautiful, light and incredibly sweet syrup. Thanks for sharing this lovely product with us!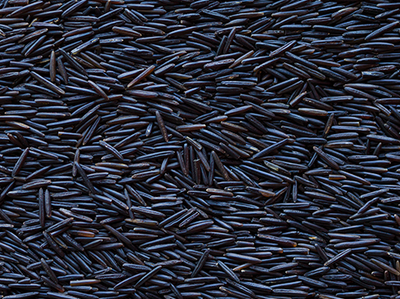 Technically an aquatic grass, wild rice isn't actually rice. Studies have shown that wild rice is...
$9.50 each
Canadian Lake Harvest Wild Rice comes from marshlands and wetlands and is still harvested in the ...
$13.00 each
Grown and harvested by Ramona Farms in Sacaton, Arizona, a community on the Gila River reservatio...
$10.00 each