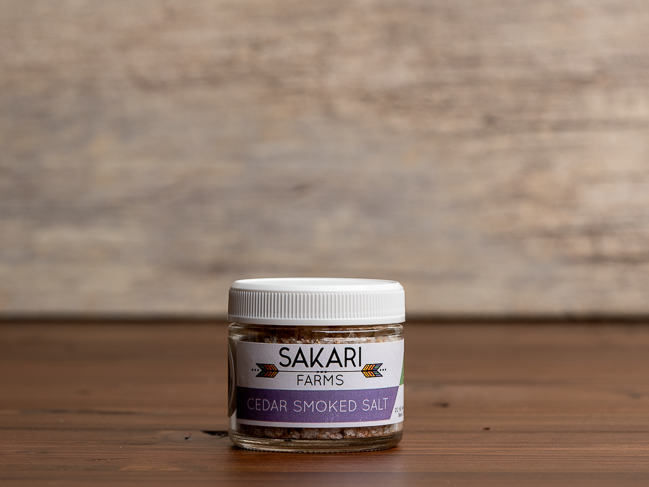 Sakari Farms Cedar Smoked Salt
Sakar Farms' Cedar Smoked Salt combines the flavor of hardwood smoked sea salt with the taste of Incense Cedar leaves foraged from Oregon. 
This popular Cedar Smoked Salt pays homage to its Native history while serving as the star of any meal, enhancing the natural flavors of fish, meat, and vegetables. If you're feeling adventurous, try sprinkling some of this smoky sea salt on your next dessert!

Cedar Smoked Salt is now part of our Smoked Salt Bundle.
2 oz jar
sakari farms cedar smoke salt
this salt is amazing and I have been using it everyday, will definitely reorder this one
Cedar Smoked Salt
Rich flavor and aroma. Just what I've been looking for.
Hi Richard! Thanks so much for your review, we are thrilled that you're happy with your order.
With Gratitude, Team Tocabe
smells really good
Have not had a chance to use but looking forward to doing that. Smells really good. Our usual smoked salt is mesquite smoked but this sounded worth trying.
Delicious!
We love this Cedar Smoked Salt—the flavor is smoky and subtle and it added a lovely cedar aroma to the squash we roasted. It also came in a very nice glass jar that would make it a perfect gift (also, because the jar and lid can definitely be reused afterwards, its very eco-friendly packaging).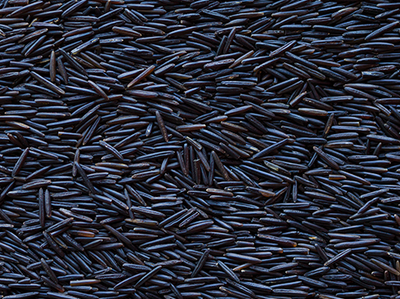 Technically an aquatic grass, wild rice isn't actually rice. Studies have shown that wild rice is...
$9.50 each
Canadian Lake Harvest Wild Rice comes from marshlands and wetlands and is still harvested in the ...
$13.00 each
Grown and harvested by Ramona Farms in Sacaton, Arizona, a community on the Gila River reservatio...
$10.00 each