Next time you are craving a salad that is both delicious and nutritious, try this recipe. The sheer versatility of ingredients makes this salad the perfect choice, regardless of the season. An homage to the Three Sisters planting method frequently used in Native American cuisine, this recipe will offer you a wonderful introduction into the world of Indigenous food. 
(You can learn more about the Three Sisters planting method, by reading our blog: ……. )
Begin by picking produce indicative of the season. For Fall or Winter, decide on delicata squash for a subtle sweetness. The creamy, yellow flesh works as a natural sweetener while providing both potassium and fiber. For a hint of Summer, use sunburst squash, a patty-pan hybrid. Originally produced in 1985, this squash has a nuttier taste than zucchini and can be enjoyed either raw or sauteed. 
The corn that you choose is also interchangeable depending on the season. You can use local, fresh ears of corn or try using shelled whole red corn. If you are curious about where to buy Indigenous food, you can purchase a bag of heirloom shelled whole red corn directly from our Indigenous market.
Tepary beans, high in protein and antioxidants, are a great option for low glycemic diets due to their slow-release of sugars in the body. This Three Sisters Salad recipe calls for black tepary beans, but you can substitute them with other tepary beans, if desired. Try our heirloom black, brown or white tepary beans today!
Black, brown and white tepary beans (legumes), found in the Sonoran Desert, are high in both calcium and fiber. All of our tepary beans come from Ramona Farms and are NON-GMO and grown without pesticides and herbicides. They are far more nutritious than the pinto beans you would commonly find in your local supermarket. Although, if you do prefer to use pinto beans in this recipe, use our Navajo grown pinto beans which are high in fiber and are a traditional Indigenous food staple in both soups and salads. 
Of all aforementioned beans, the black tepary beans reign supreme for their rich, earthy flavor. Their slightly-bitter afternote can easily be offset by the natural sweetness of the salad dressing. Their meaty texture serves as a unique alternative to meat, which is wonderful for vegetarians. Your tastebuds will be dancing from their surprising hint of lime.
A dressing is comprised of maple syrup (OR) our Seka Hills Wildflower Honey, dijon mustard, Seka Hills Olive Oil, apple cider vinegar, salt and pepper. This vinaigrette packs a powerful punch so only a small amount will be perfect to top this delicious salad. The tang of the dijon, the juxtaposition of the olive oil and vinegar, and the native sweetness of the honey emulsify into an unmatched masterpiece. 
Our Seka Hills Wildflower Honey comes from Northern California. It will help boost your micronutrients and antioxidants. Both flavorful and aromatic, it is reminiscent of the wildflowers flourishing in the rolling hills of the Capay Valley in California. Its distinct flavor is derived from such wildflowers as redbud, rose clover and ceanothus. Stir it into your tea. Drizzle it on top of your pancakes or waffles. Mix it in with your next bowl of oatmeal or mush. The possibilities are endless. It even has the amazing ability to reduce inflammation, relieve allergy symptoms, improve digestion, provide respiratory relief, invigorate your skin or serve as a cough suppressant. 
Our Seka Hills Arbequina Extra Virgin Olive Oil is critically acclaimed and leads the premium product line from the Yocha Dehe Wintun Nation. It stems from the first large-scale development of high-density olives first planted by the Tribe in 2008 in the California Capay Valley. Seka Hills operates under strict quality and industry standards within their custom-designed Alfa Laval mill from Italy. Seka Hills prides itself in producing the freshest premium extra virgin olive oil possible. That is made possible by their use of an oxygen-free malaxer which shields the olive paste from being exposed to air during the milling process. 
This Three Sisters Salad recipe will leave you buzzing like the bees who helped make our Seka Hills Wildflower Honey.
Three Sisters Salad with Maple Vinaigrette 
1 medium Zucchini

1 yellow summer squash

2 ears of fresh corn (can substitute with frozen or canned)

1 cup fully cooked black tepary beans (can substitute canned beans for simplicity, rinsed thoroughly) 

3 stalks scallion/green onion

1 yellow bell pepper 

2 TB Maple syrup (can substitute with Seka Hills honey)

1 tsp. Dijon Mustard

1 cup Seka Hills olive oil

2/3 cup Apple cider vinegar 

Kosher or sea salt and pepper 
Process:
Wash all produce and set aside. We recommend roasting the corn but it is completely optional. If you are going to roast corn, begin by turning on an outdoor grill, or oven broiler, to high heat. While the grill or oven heats, shuck and wash corn. Once the grill or broiler is hot roast corn on all sides. Level of charring on corn is up to individual preference. Once corn is roasted, take off the grill or out of the broiler and set aside. While corn cools, cut zucchini and squash into small cubes (size should be slightly larger than corn kernels to create uniformity in salad). After zucchini and squash are cut, set aside. 
Chiffonade scallions. 
Small dice yellow bell pepper. 
You can cut the bell to the same size as squash, but we prefer smaller dice as to not have the texture of the bell peppers take over for the soft texture of the squash, beans and corn. This is designed as a flavor component and not so much textural
If you are using canned beans make sure to rinse well with cold water. Once all produce is cut make vinaigrette. 
Combine all ingredients (Olive oil, apple cider vinegar, mustard, maple syrup, S&P to taste) into a mixing bowl or food processor and fully emulsify. Feel free to add more maple depending on taste and desired sweetness. 
To complete the recipe combine all ingredients into a large mixing bowl and toss. Slowly add vinaigrette to dress to desired flavor. (Note: vinaigrette recipe makes extra for storage in refrigerator so make sure not to add all to salad as it will completely overwhelm flavor)
Fun adjustments:
We recommend having fun with this recipe. The corn, squash and beans can be substituted with other similar ingredients throughout the year. Make this same recipe but adjust for the seasons especially if you have similar items growing in your home gardens. In the summer months try to use sunburst or patty pan squash. In the fall and winter switch to delicata or butternut squash. Also feel free to switch up beans with those of your choosing from tepary, to pinto to great northern. The best part about this recipe is it is so versatile and can be easily modified throughout the year.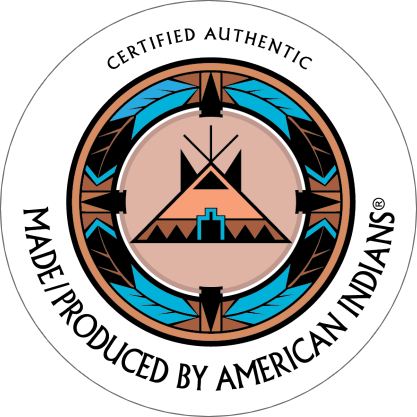 About theTocabe Marketplace

Our philosophy is Native first, local second. We source the right products from the right people. To us, ingredients don't just make the food, they tell the story behind it.
Accessibility to high-quality, healthy Native and Indigenous ingredients is extremely limited based on location. Tocabe's Indigenous Marketplace is simplifying the supply chain and making regional cuisine locally accessible by connecting you to Native and Indigenous ingredients with just the click of a button.
By shopping at our Indigenous Marketplace, you're participating in food sovereignty and supporting Indigenous farmers, ranchers, and caretakers across the nation, making an impact in our communities. So, shop our marketplace today. And in the meantime, learn how to create Tocabe's pancake recipe with Native-produced, wholesome ingredients that also make a difference.